So what can The3PL.com do for you? Well, it's pretty simple really: you have products and goods to sell, we have the professional expertise to securely store, package and distribute them to your customers and retail partners.
Why are we different? Well, it's not just about moving boxes around. Our ultimate goal is to optimise the process from product manufacture and storage to point of sale, distribution and delivery. Productivity and efficiency are vital elements in our approach. We aim to save you money and ship your goods at the lowest possible rates.
You will have access to markets all over the world, with The3PL.com handling your goods and ensuring timely, reliable delivery.
Shipping your goods with us means you get complete control. Our online portal provides you with up-to-the-minute data for real-time order progress, product tracking and on-demand reporting capabilities.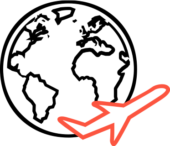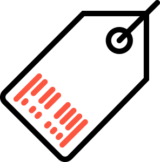 As your business grows and your shipping needs increase or change, we'll be agile and adaptable. Our established relationships with international freight carriers mean we can automatically select the most cost efficient and timely routes to match your business needs.
And it doesn't end there either: we can also organise and manage all your returns, inbound and reverse logistics.
Key features of The3PL.com logistics service: